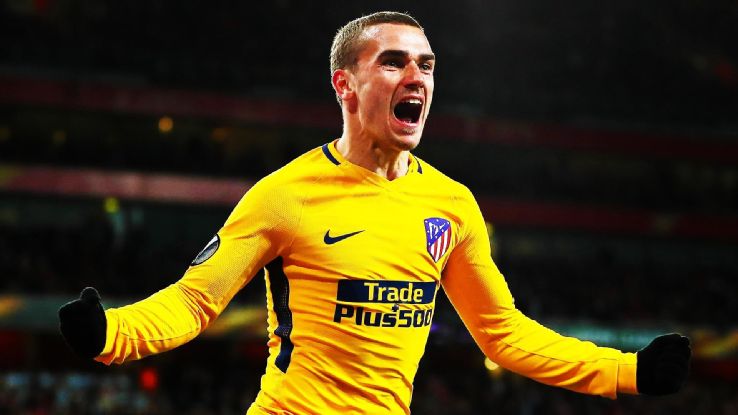 Arsene Wenger said that Arsenal's future is at stake when they face Atletico Madrid on Thursday and that he needs the Europa League title to end his "love story" with the club on a high note.
Arsenal face an uphill battle in Madrid after being held to a 1-1 draw at the Emirates last week despite playing with a man advantage for most of the game.
But they know that getting past Atletico side is the only way of maintaining a chance to qualify for next season's Champions League and providing a positive ending to Wenger's 22-year reign.
"It is a very, very big game for us because the future of Arsenal is not exactly the same if we qualify for the Champions League or not," Wenger said at a news conference in Madrid.
This is also Wenger's last chance at a European trophy with Arsenal after announcing he will step down at the end of the season.
But while he has said he hopes to manage in the Champions League again somewhere else, he deflected questions about whether that might be with a Spanish team.
"I don't know what I will do next season. At the moment, I would like to finish my job well," Wenger said. "I believe a man has to give his best as long as he is somewhere, with all his commitment and energy.
"I would like to walk out of Arsenal one day and think until the last day I focused only on Arsenal. When my job is finished with Arsenal I will see where I go from there. But I want to finish this love story well."
Wenger confirmed he will stick with David Ospina in goal and said his team will adopt a similarly attack-minded approach as in the first leg, knowing that they need at least one goal to advance.
He also insisted he wasn't intimidated by Atletico's defensive record at home, where they have not conceded a goal since January.
"The history has to stop somewhere," he said. "That's what we will try to do. We created chances in the first game and we will recreate exactly the same situation. We didn't manage to put those chances in the net. We will keep exactly the same commitment, focus on how well we attack and how well we build the game up from the back.
"Our way to behave is clear. We know we have to score, so we have a clear demand in our head and a clear approach."
Mattias is ESPN FC's Arsenal correspondent. Follow him on Twitter: @MattiasKaren.